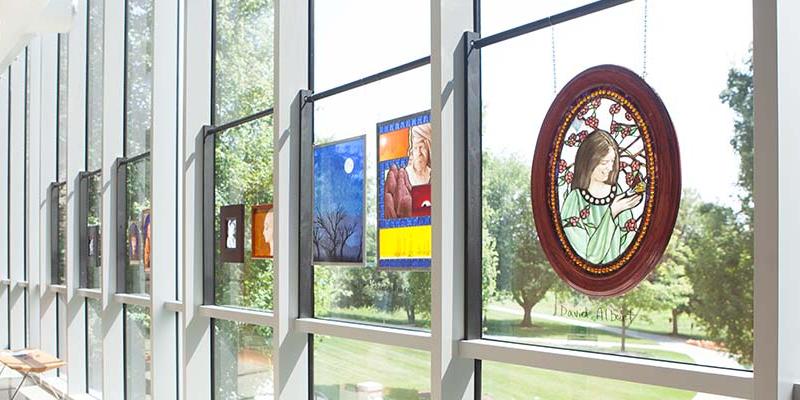 Building Arts Associate in Arts
Building Arts is offered as a two-year pre-professional Associate in Arts (AA) degree. It is not a prerequisite for a Bachelor of Arts (BA) or Bachelor of Science (BS) degree at Bryn Athyn College but can be taken in conjunction with them. For students planning to complete degrees elsewhere, the AA degree can be a good guide for course selection and also a way to experience internships and build networks in the Building Arts field.
Core Requirements for Pre-Professional AA Degree
9 credits – Religion (including service and religion internships)
Note: six credits must be in religious doctrine.
3 credits – Writing 101 and IL test
3 credits – One Quantitative Reasoning (QR) course
9 credits – Coverage: at least 3 credits in any three core disciplines beyond religion (moral, civil, aesthetic, history, science, social science, worldview, physical education)
Total 24 credits
The above requirements are embedded in the pre-professional AA program and are not in addition to the requirements of the pre-professional AA. QR course may overlap with any other requirement. Dance may count toward aesthetic requirement or physical education requirement, but not both. Pre-professional AA requires completion of 62 credits. Students may earn a pre-professional AA in the same year that they earn a baccalaureate.
Building Arts AA Requirements
Core Courses (total 22-25 credits):
9 credits – Three religion courses
0 or 3 credits – Math 101 (or placement out of Math 101)
3 credits – Writing 101
3 credits – Economics 131 (Macroeconomics) or Economics 132 (Microeconomics) (QR course)
3 credits – History 211 (Artifacts, Archeology, and Museums) or History 270 (Archives Theory)
4 credits – Science (Chem 101, 110, Earth Science 110, Physics 180, or 210)
Program Specific Lecture Courses (total 12 credits):
3 credits – FA 121 (Building Arts Foundation)
3 credits – FA 102 or FA 112/212 (Art History)
3 credits – FA 204 (Building Materials)
3 credits – FA 213 (Bryn Athyn's National Historic Landmarks)
Program Specific Studio & Practice Courses (total 28 credits):

3 credits – FA 122 (Forging)
3 credits – FA 128 (Stained Glass)
3 credits – FA 140 (Drawing and Painting)
6 credits – Two of FA 120 (Metals), FA 130 (Ceramics), or FA 126 (Stone Carving)
3 credits – FA 198 (Internship, on campus)
3 credits – FA 228 (Stained Glass), or FA 222 (Forging), or 200 level stone carving internship
3 credits – FA 232 (CAD)
2 credits – FA 298 (Internship in Forging, Stained Glass, or Stone Carving)
3 credits – FA 299 (Independent Study in Forging, Stained Glass, or Stone Carving)
Total Program Requirement: 62 credits