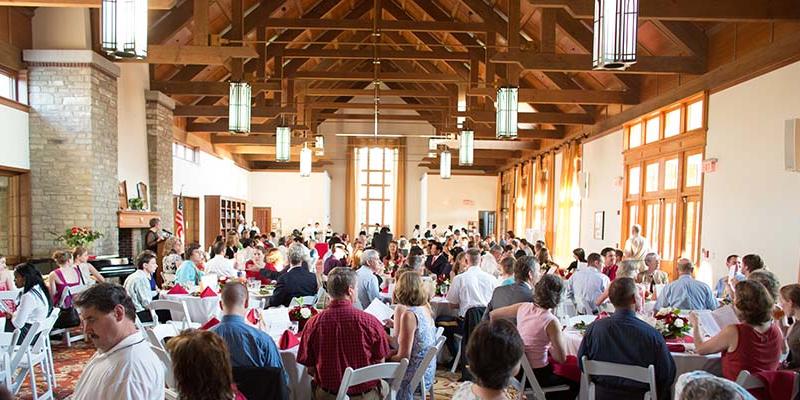 Facility Rentals
Bryn Athyn College would be honored to have your event here. We offer a variety of venues for hosting meetings, conferences, retreats, camps, wedding receptions, reunions, and special events. Nestled amidst rolling fields and nationally recognized historic buildings, the campus is just 14 miles north of Philadelphia and easily accessible from I-95 and the PA Turnpike. We can accommodate overnight guests in our residence halls June through August, and year-round at the Cottages on the Green. Our wide range of amenities make a multiday conference with overnight accommodations just as attainable as a sophisticated evening cocktail hour on the terrace with friends and associates.
Whether entertaining wedding guests or strategizing with business partners, Bryn Athyn College has the space to make your gathering of any size a success.
For more information about Bryn Athyn College and available facilities, please contact:
Chandra Hoffman, Manager of Facility Rentals and Business Development
Phone: 267-502-4884
Email: chandra.hoffman@brynathyn.edu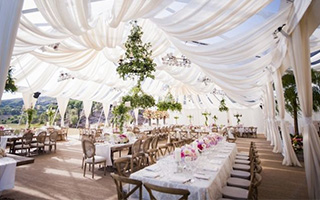 Social Events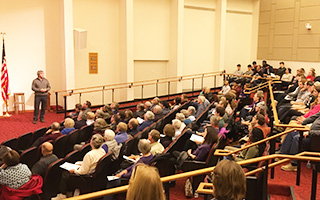 Retreats / Meetings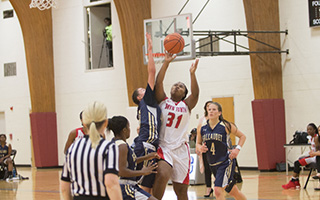 Athletics
Available Venues
Brickman Center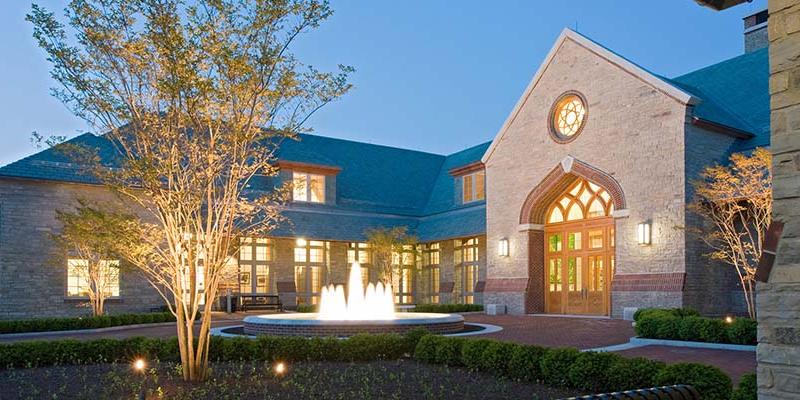 The elegant and impressive Brickman Center offers guests three distinct yet connected spaces: the great hall, dining hall, and terrace. Brick and stone pair with towering, high ceilings and exposed beams in the Great Hall to create an ambience of old world distinction, while the open concept of the space provides a sense of modern ease. A wide, grand staircase spills down into the Dining Hall, where the cathedral ceilings and tasteful brick and stone construction continues. A highly versatile space, this area can be arranged to accommodate a wide range of group sizes and catering plans. In warmer weather, the terrace is a delightful location for receptions and cocktail parties. Connected to both the Great Hall and the Dining Hall, the circular lawn is surrounded by a generous swath of meticulously laid bricks, with a low stone wall creating a lookout to the charming meadow just beyond.
Doering Center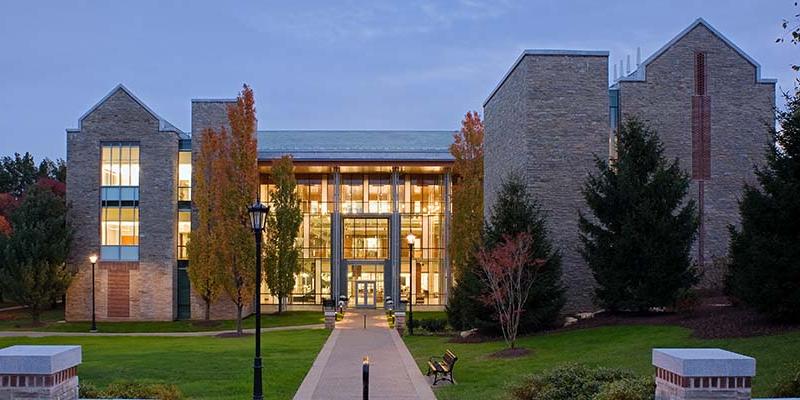 A stunning take on multi-use building design, the Doering Center contains three floors of versatile meeting space. Equipped to support your audio/visual needs, each room can also be arranged according to your specifications for group size or presentation style. Natural light filters through abundant glasswork, while remote-controlled shades are at the ready to create video-friendly environments. A LEED gold certified building, the Doering Center boasts environmentally friendly features that keep the modern design in harmony with its surroundings. The lobby is the focal point of the structure, and with the open concept of the floor plan, wedding receptions and cocktail parties alike enjoy the chic ambiance it provides.
Cottages on the Green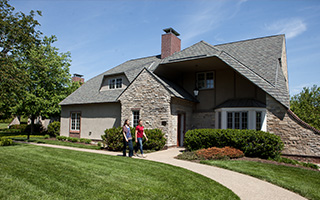 Centered around a common grassy quad, these four charming stone cottages embody all the amenities of your own private home—with elegant two-story great rooms, full kitchens, private patios and bedrooms, and modern bathrooms. Personalized in-house dining either at your cottage or in one of our three facilities caters to all special dietary needs and sources from area farmers to provide the freshest local fare.
General Ron K. Nelson Field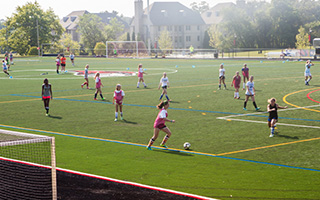 Located in the center of the campus, this turf field is the hub of athletic camps during the summer and a favorite for NCAA field sports, invitationals and tournaments during the academic year.
Pendleton Hall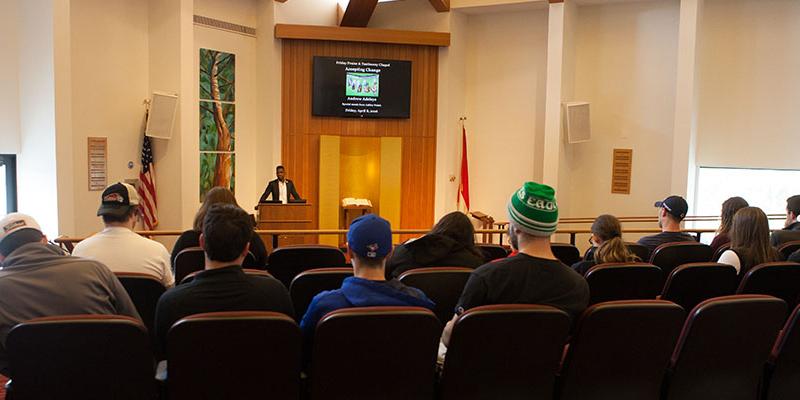 Pendleton Hall auditorium seats just under 200 people in a comfortable, three-tier layout. The smaller scale of the space is perfect for presentations that encourage audience participation. Inspiring architectural detail gives the auditorium the benefit of natural light, keeping guests fresh and focused even during longer seminars or workshops.
Mitchell Performing Arts Center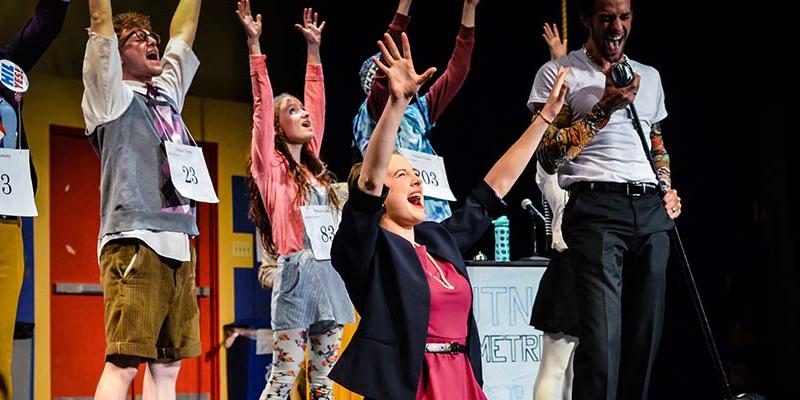 With 443 plush theater seats, this is an ideal space for large presentations. The spacious lobby is also available for use as a cocktail and mingling area either before or after the main event.
Residence Facilities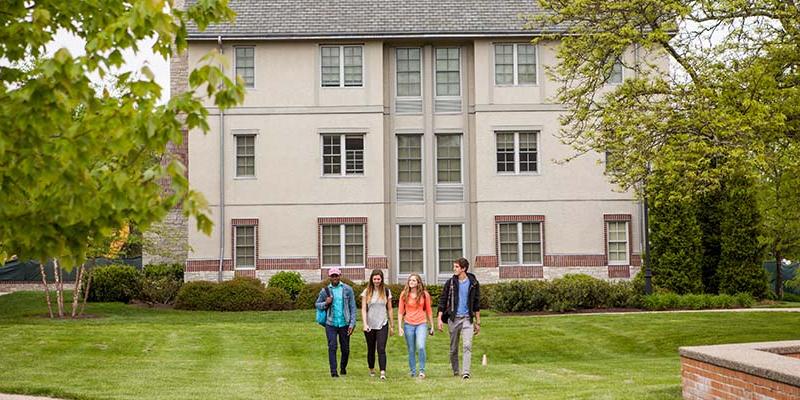 Overnight accommodations at Bryn Athyn College range from dormitory-style lodging to fully equipped, upscale cottages. With eleven buildings to choose from, your needs will certainly be met. Double and single rooms are available within each residence. Childs, Grant, Cooper, and Goodenough Halls follow a dormitory-style arrangement, while Brock, King, and Gladish Halls hold suites of three rooms each that share a kitchen, bathroom, and living room space. The cottages each house nine guests, with two bathrooms, a kitchen, and a living room with cathedral ceilings. These comfortable living and resting spaces enjoy the bucolic setting of the campus, and lie just steps away from the rest of the college buildings.
Swedenborg Library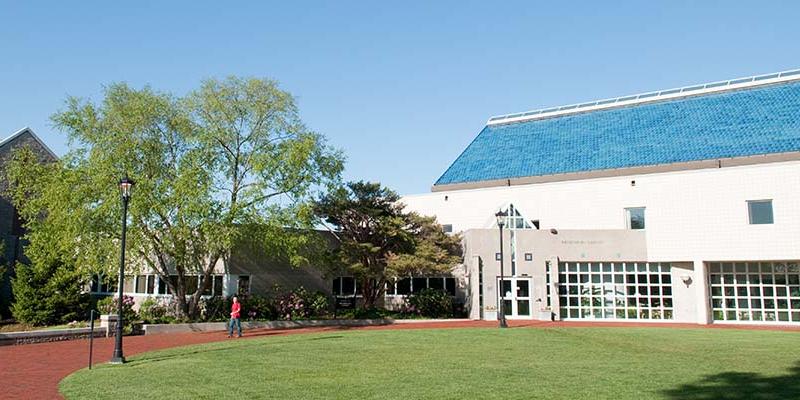 This whimsical, blue-roofed structure is an inspiring place for meetings and small presentations. Its creative design includes ample natural light spilling in from unique windows and skylights. A small café on the premises makes refreshments available to your group without the need for a formal catering service. Lovely for smaller meetings or breakout sessions, there are a variety of comfortable rooms and nooks for guests to utilize.
Jungé Pavilion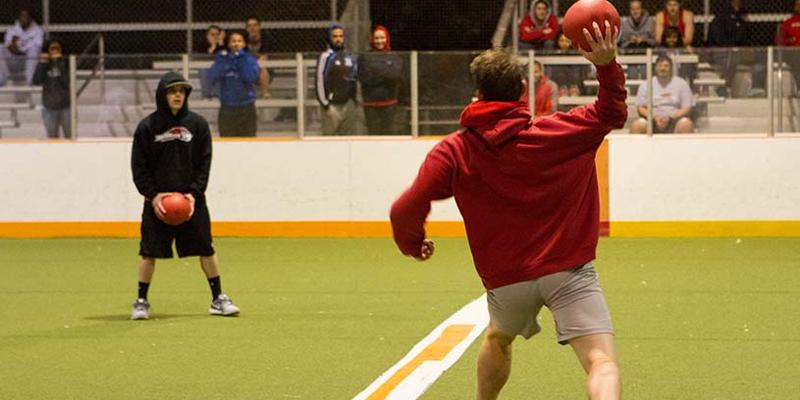 This three-season covered athletic complex houses ice hockey in the winter. At 185' x 85,' it is perfect for large scale training events March through November.
College Center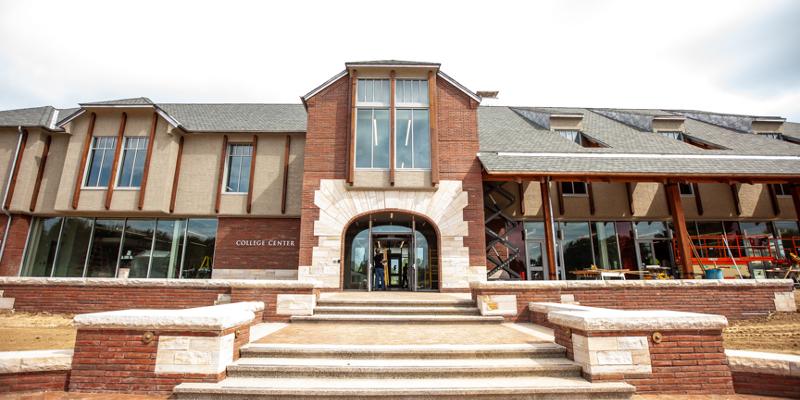 Located in the heart of campus and designed for 360 degree vistas, this brand-new 30,000 square foot facility boasts a terraced bistro dining option with views of athletic fields. The Center accommodates tented social summer events in the courtyard, large scale conference meeting space for 250 and multiple breakout classrooms. All ages will enjoy our interactive gaming room, a coffee-house performance space, and an expansive athletic fitness and training center.
Asplundh Field House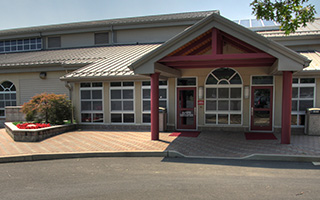 This 60,000 square foot facility includes two gymnasiums, a fitness center with aerobic and strength-training equipment, a dance studio, locker rooms, and classrooms. Plenty of parking for onlookers and fans.
North Campus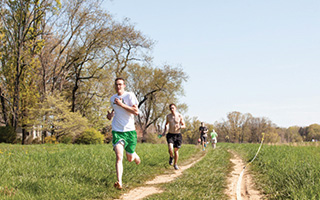 Our 116 acres of preserved natural green space are perfect for 5k runs, bike races, cross country or hiking.
Rental Request Form