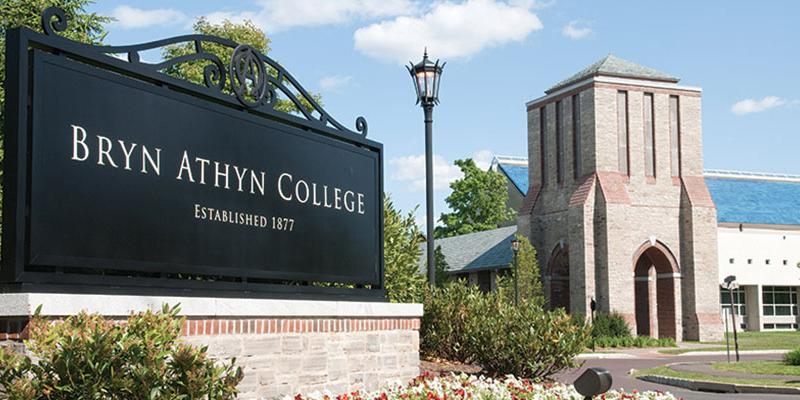 Our Mission
Bryn Athyn College of the New Church serves as an intellectual center for all who desire to engage in higher education enriched, guided, and structured by the study of the Old Testament, New Testament, and theological writings of Emanuel Swedenborg. This education challenges students to develop spiritual purpose, to think broadly and critically from a variety of perspectives, and to build intellectual and practical skills. The ultimate purpose is to enhance students' civil, moral, and spiritual lives, and to contribute to human spiritual welfare. Read our full mission, including our institutional goals.
About Our Mission
Our religious perspective adheres to New Church theology, a form of Christianity based on teachings of the Bible and the theological writings of Emanuel Swedenborg, who wrote, "All religion is of life, and the life of religion is to do good." A Bryn Athyn College education emphasizes practical skills of writing, quantitative reasoning, public presentation, and experiential education, as well as the liberal arts values of critical thinking, interdisciplinary connections, and spiritual inquiry. Here, what matters most is how you expand your thought, live your beliefs, and make a difference.
At Bryn Athyn College, our courses pair the intellectual inquiry of a strong liberal arts education with spiritual inquiry rooted in the teachings of the New Church. You will explore this perspective in your religion courses, and you will also see it reflected in every other course that you take.
About the New Church
The New Church is a form of Christianity that respects all faiths that acknowledge God and a life of charity toward the neighbor. At Bryn Athyn College we uphold these values, and we encourage our students to develop their individual beliefs. We do not require our students to be of the New Church faith, but we will ask you to think critically and deeply about spiritual concepts and their application to your life; then we will encourage you to live according to your findings—to be a person of integrity, honor, and compassion.
Learn more about the New Church
About Emanuel Swedenborg
Emanuel Swedenborg was born in Stockholm, Sweden, on January 29, 1688. He was the son of Jesper Swedberg, a Lutheran bishop.
Swedenborg's education included studies at the University of Uppsala and work with leading scientists in many countries throughout Western Europe. Swedenborg was a member of the Swedish House of Nobles and the Swedish Royal Academy of Sciences, as well as a participant in the Swedish government. His publications covered many subjects, from philosophy and theology to anatomy and physiology. In his later life (beginning around 1743), Swedenborg's writing focused on theology. His works from this period include Biblical exegesis, discussions of the spiritual world, commentary on what it means to be Christian, and how to lead a good and useful life.
Learn more about Swedenborgian theology and thought from our friends at offTheLeftEye, who host a popular YouTube show and supportive community.
Our History
Bryn Athyn College has been educating undergraduates for more than 130 years, dating back to its 1877 incorporation as part of the Academy of the New Church under the laws of the Commonwealth of Pennsylvania. The Academy included the College as well as a seminary and two secondary schools. In 1997, the College changed its name from the Academy of the New Church College to Bryn Athyn College of the New Church, as can been seen in our original signed charter and addendums.
Today, the Academy of the New Church continues to serve as the parent organization for Bryn Athyn College, in addition to the Theological School and the Academy of the New Church Secondary Schools.
Bryn Athyn College is affiliated with the New Church—also known as the General Church of the New Jerusalem—a religious organization based on the teachings of the Bible and the 18th century philosopher and theologian, Emanuel Swedenborg.
To learn more about the history of Bryn Athyn College and the New Church explore the Swedenborg Library Digital Collections and browse through the Archives.