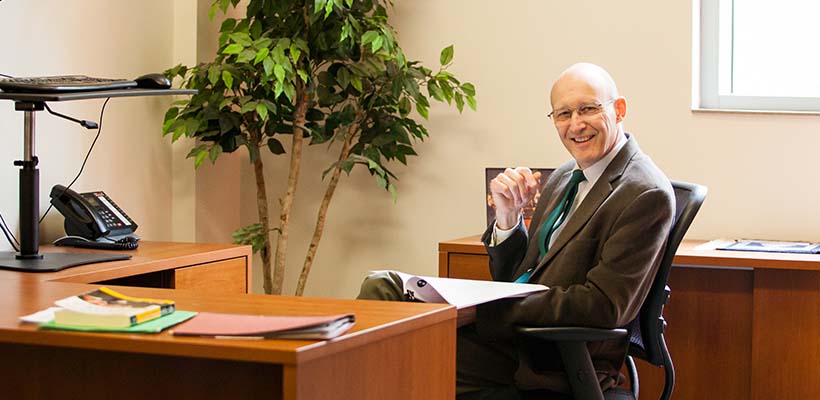 Employment Opportunities
Bryn Athyn College is an Equal Opportunity Employer. Minority candidates are encouraged to apply. Our goal is to attract and retain talented and dedicated employees by providing a friendly and collaborative work environment that offers meaningful career opportunities, competitive compensation, an extensive benefits package, and various professional and personal development opportunities.
Faculty Employment Opportunities
The Business department at Bryn Athyn College invites applications for the position of Instructor or Assistant Professor of Business to begin July 1, 2021. This position is classified as percentage-time; the individual hired will carry a course load of 5 to 6 class units over an academic year that includes 3 terms. (A full-time faculty load is 9 course equivalents.)
We seek candidates with a passion for teaching in accordance with Bryn Athyn College's New Church mission and the capability to teach Business Writing and Business Communication classes, including a capstone writing course for students in our Business major. In addition, the candidate should be able to teach classes in at least one of the following three areas: Finance, Marketing, Ethics/Law. Our curriculum requires our students to engage with Bryn Athyn's New Church mission, and therefore a successful candidate will articulate how the mission could relate to potential course content in Business. A Master's in business or a related field is required; a terminal degree (PhD, JD) is preferred.
Candidates are invited to email a letter of application addressing the items above including a discussion of their interest in and ability to contribute to Bryn Athyn College's New Church mission and to teach in a Business program, CV, a list of three professional references, and copies of graduate transcripts when they are available to Ms. Melissa Gamba, at college.jobs@brynathyn.edu. The application deadline is April 7, 2021.
Staff Employment Opportunities