Career Education and Development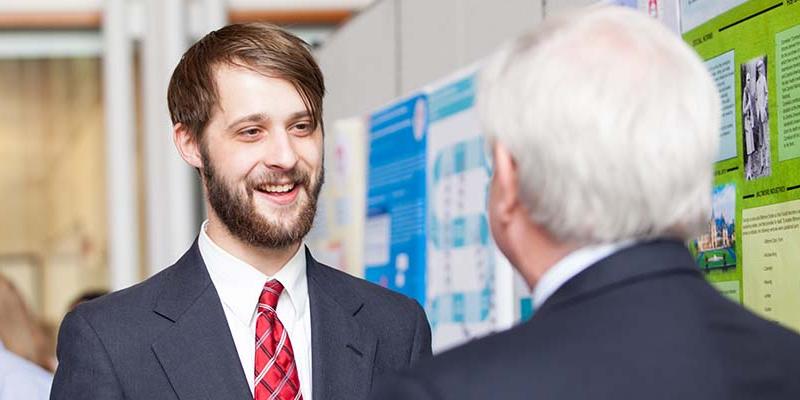 Career Education and Development
The Office of Career Education and Development at Bryn Athyn College helps students identify, create, and pursue meaningful careers that will draw upon their talents, interests, and skills, as well as hone their spiritual and moral lives. We assist students in portfolio preparation, internship placements, career counseling, and job searches.
We work in partnership with our Student Employment Program (SEP) and our Alumni Relations office.
The College offers a variety of events throughout the year to help prepare students for success in the workplace. (Be sure to check back periodically for new events that have been added.)
Career Education and Development Calendar
Upcoming 2021-2022 Events
Thursday 10/21/2021, Careers, Majors, and More Day, 10:00am-1:30pm

BAC students are invited to talk with major departments and attend workshops on vocational exploration. There will also be a raffle for prizes. Explore and plan for your future. Provided by the Departments of Academics and Career Services, and Navigating a Useful Life.
More events will be listed as they are announced.
---
Past 2020-2021 Events
Tuesday 5/25/2021, Where a business degree may take you, 7:00-8:00pm, Live program via MS Teams

Presenter Greg Payton will discuss how his professional path led him to become the current VP of Diversity & Inclusion at PNC and an adjunct professor of Entrepreneurship & Innovation at Rowan University. Greg received a master's degree in Entrepreneurship & Innovation from Drexel University and received his bachelor's degree in Management from Rowan University. BAC student participants will be entered into a Wawa gift card raffle!

Thursday, 4/8/2021, Strategies for Landing a Job Interview: Professional Certifications, Designations, & Affiliations, 7:00-8:00pm Live program via MS Teams

Learn how various professional certifications, designations, & affiliations – coupled with a college degree – can help you advance to the front of the job search line! Local Guest Panelists: Robin Crouse (HR Manager, the MCS Group, Inc), Lisa Fugelo (HR Manager, Orbit/FR Inc.), and Sharon Stauts (Global Compensation Operations Sr Analyst, Takeda Pharmaceuticals). BAC student participants will be entered into a Wawa gift card raffle! Sponsored by BAC's Career Education & Development Office

Monday, 2/15/2021, Career Exploration: Where a psychology degree can take you, 6:00-7:00 pm Live program via MS Teams

Speaker Madeline Cateriniccio, QPA, Director of Purchasing and Inventory at Middlesex College in New Jersey, shares her professional journey and how her psychology degree from Arcadia University helped opened doors along the way. BAC student participants will be entered into a Wawa gift card raffle! Sponsored by BAC's Career Education & Development Office and the Swedenborg Library.

Wednesday, 10/14/20,

Career

Exploration: Where an education degree may take you, 11:10 -11:50 am

During this virtual program, guest speaker Amer Qatanani, Director of Blended/Distance Education with the College of Healthcare Professions in Texas, shares his colorful

career

path, from teaching at the elementary & high school level to becoming certified in instructional design foundations & applications, to becoming a distance education evaluator, to his master's degree & current doctoral studies.

Friday, 10/6/20,

Career

& Major Exploration: Fight against the pandemic blues, 6:30-8:30 pm

During this virtual program, guest speaker Don Brom, former

Career

s Center Director with Holy Family University, helps students think outside the box to become employed during this unpredictable labor market. The presentation will help participants explore employment options within their major, implement strategies to identify specific employers that hire for those positions, find employment websites tailored to their major, ballpark wages, and learn more about potential

career

paths. Furthermore, participants will learn how to spend time productively exploring

career

s during the pandemic.