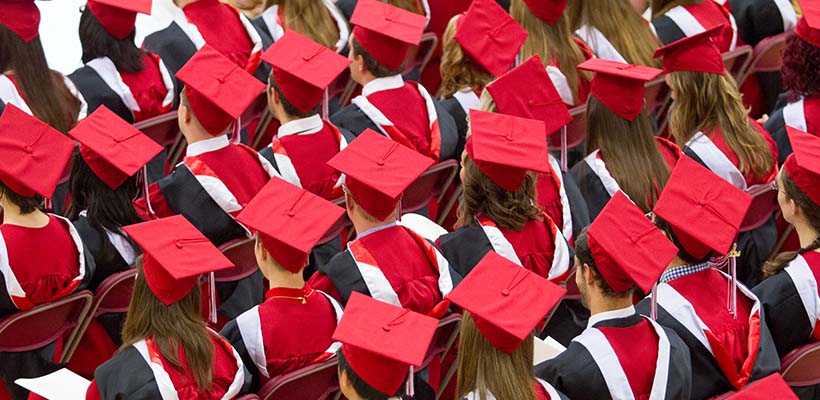 Graduation Information
Congratulations! We are sure you are looking forward to celebrating the Class of 2021's graduation from Bryn Athyn College and the College community is very excited to share this milestone with you and your family.
This page is designed to help guide you in planning your commencement weekend. However, should you or your family have any additional questions or special needs please contact Registrar@brynathyn.edu or 267-502-2474. Our goal is to make this year's graduation a safe, memorable event for all.
Where to Stay: Lodging Information
2021 Graduation Weekend Events
Friday June 11th, 2021


10:00am
College Center

Breakfast
Coffee and pasteries for graduates and faculty

10:30am
College Center

Commencement Rehersal
For all graduates and faculty

5:00pm
College Center

2021 Celebration and Blessing
Appetizers, desserts, and beverages with a brief address and awards. Guests may purchase tickets online ($12/person, free for graduates)

Saturday June 12th, 2021


3:00pm
Brickman Fountain

Graduate Photos
Photographs for graduates and faculty

3:30pm
Bryn Athyn College Campus

Graduate Procession
Procession to the College Center

4:00pm
College Center

Commencement Ceremony
Graduation is outdoors rain or shine, barring serious weather conditions.

Following the ceremony, please gather for a cap toss and photos on the back lawn.
COVID-related protocols of masks and distancing will be required. Graduating students can pick up their cap and gown from the College office the week of June 7-11. See the Full Graduation 2021 Schedule for details.
Commencement Speaker
Bryn Athyn College is honored to announce that this year's commencement address will be given by Reagan Odhner. Ms. Odhner is an alumna of both Bryn Athyn College and Stanford University. She is a United States Marine Corps veteran who has dedicated much of her adult life to helping others around the world improve their living conditions through education and research. While at attending Stanford, she received national recognition when she was awarded a scholarship from the Pat Tillman Foundation followed by an appearances on Good Morning America and the NFL Super Bowl 2016 Weekend.
She now works with Mathmatica, an organization that helps governments, organizations and businesses around the globe to gather and use data to help solve living challenges facing people from all walks of life.
Celebration and Blessing Tickets