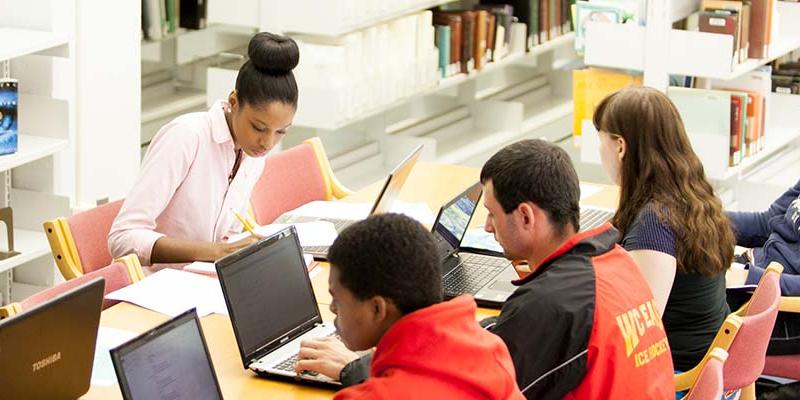 Registrar's Office FAQ
General Questions:
First year students are required to meet with their advisor for all registration sessions. The registration portal on Sonis will be opened for upperclassmen during the designated registration weeks through the school year.
Students with financial or health record holds will not be able to register. Contact the office that placed the hold immediately. If you have a financial hold, visit the 'paying your bill' page.
Courses may be added during the first week of the term only (for that current term).
Courses must be dropped through your academic advisor. Not going to class does not automatically remove you. Individual courses may be dropped with no record on the transcript during the first two weeks of the term only. After this add/drop period and through the seventh week, individual courses may be dropped and an official grade of "W" (Withdrawal) will be assigned…Unless a student is withdrawing from school entirely, courses may not be dropped after the seventh week; if a student withdraws from an individual course after the seventh week, an "F" is recorded on the transcript.
The
exam schedule
can be viewed online, as well as on the bulletin board in front of the Registrar's Office.
It is important that new students attend the orientation session prior to their term start to receive this important information. It can also be found in
Sonis
on the student bio page or at the Registrar's Office.
Placing yourself on a waitlist does not guarantee you a spot. It is crucial to check your school email often! You will receive an email from the Registrar notifying you that a spot has become available.
Any student wishing to leave the college completely must complete the withdraw process. This includes meeting with various people on campus before leaving and filling out the
Intent to Withdraw form
.
Each term you will be provided with an account that is pre-populated with funds for printing. Many students find that this amount covers most of their printing requirements for a term. Additional funds may be added to your account at the Registrar's Office. All printing is done via a website:
http://print.brynathyn.edu
; login with your network credentials and follow the steps to print.
Student Records and Transcripts Questions:
You can access your schedule at any time on Sonis. If you are having difficulties accessing your Sonis account you can contact the Registrar's Office for assistance.
Students who take at least 9 academic credits and earn an average of 3.50 or better for the term earn Dean's List. Courses graded as "P" do not count towards Dean's List. Students with any Incompletes will not be eligible for Dean's List for that term until the incomplete grade is resolved.
Transcripts will not automatically be sent to your parents. You can download and print unofficial copies from Sonis or request an official copy from the Registrar's Office.
Records maintained by the College that include, but are not limited to: transcripts (grades), exam papers, test scores, evaluations, financial aid records and loan collection records.
No. The Family Educational Rights and Privacy Act (FERPA) states confidential information will not be released without written consent of the student. Student records and information falls into two general categories:
Public information, to which parents have access, and
Confidential information, to which third parties may have access only if the student signs an appropriate written authorization.
The Family Educational Rights and Privacy Act of 1974 (FERPA) is a federal law that pertains to the release of and access to student educational records. The law, which seeks to protect the rights of students and to ensure the privacy and accuracy of education records, applies to all schools that receive funds under applicable programs administered by the U.S. Department of Education.
Directory (public) information may be obtained without prior authorization. Each department, school, college, office, program, or entity which maintains records is required to give public notice of the categories of information designated as directory information. These units are not required to include all of the following, but may not designate as directory information anything more than:
Student's name
Address
Email address
Telephone number
Date and place of birth
Dates of attendance
Class level (e.g. freshman, sophomore)
Enrollment Status
Major field of study
Degrees and honors received
Participation in official student activities
Name, weight, and height of intercollegiate athletic team members
Previous institution attended
No. FERPA states that the College will consider your son/daughter as an adult, regardless of age or financial dependence. Without his or her written consent you cannot access their academic records.
Major and Minor Questions:
Students should apply to a major by the end of their 5th term. All students must apply to a program by the first April after accumulating 50 credits. Students that do not apply by this time are not permitted to register for courses the following year.
Graduation Questions
Bryn Athyn College holds one Commencement ceremony each year in May. The ceremony takes place on a Saturday in May usually at 10:00 AM. The ceremony is held at the College Center on the Bryn Athyn College campus.
No. Tickets are not required for the commencement ceremony.
Cap and gowns will be ordered through the Registrar's office – you will complete ordering details on the graduation application.
Yes. The day before graduation there will be a brunch (free of charge) followed by a rehearsal run through. Parents are encouraged to attend the brunch portion. That same evening there is a graduation reception for graduates and their guests. More details on graduation events will be sent out to graduates in April and are published on our Graduation Information page.
Yes, the fee covers cost of diplomas, purchase of cap and gown, and the graduation reception. Graduates will receive specific details closer to graduation.
A student may participate in the Commencement ceremony, but will not receive a diploma until they are in good financial standing. (Balance paid off or a payment plan is set up).
Major Checklist – please visit your major's page to view the specific checklist