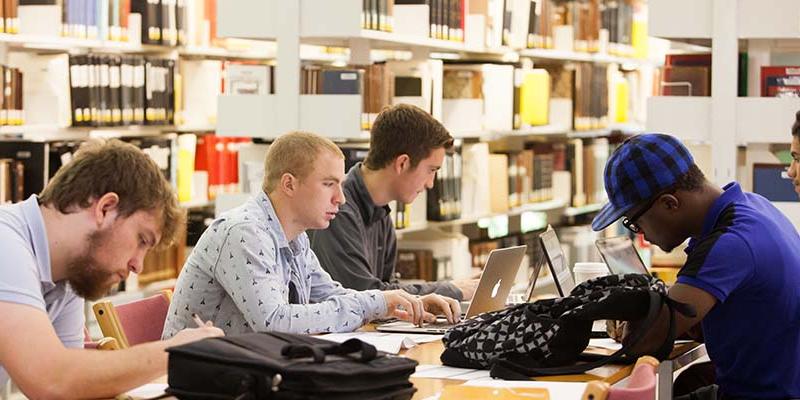 Catalog and Course Information
All of our course information and important forms are just a click away, whether you are just starting the admissions process or are a current student looking for an exam schedule or planning your next term.
Academic Publications
Get ready for the upcoming and current school year by looking through our course offerings and our student handbook:
Click Here to view Archived Catalogs

Course Materials:
Bryn Athyn College has partnered with eCampus starting Spring Term 2021, to allow students to easily shop online for their textbooks. Current BAC students may visit Bryn Athyn College Online Bookstore (ecampus.com) to find their books by course and purchase them using credit or debit card, PayPal, buyback credit or book voucher credit.
Login information for students: Currently enrolled students already have a login established that is connected to Bryn Athyn College. Username: @brynathyn.edu email address. Password: The first time a student logs in their password will be their Sonis ID number. They will be immediately prompted to change their password.
Book vouchers are issued by BAC via the bursar's office. For further information and to apply, please contact bursar@brynathyn.edu.
For questions regarding course materials, please contact the Course Materials Manager:
Christy Hilliard
christy.hilliard@brynathyn.edu
267-502-6093