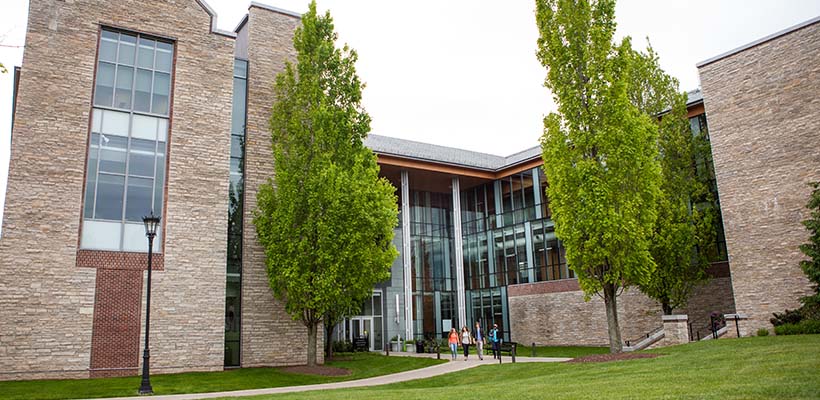 Career Education and Development – Links & Resources
Experiential Learning through Bryn Athyn College
One of the best ways to introduce yourself to the professional workplace is to participate in Bryn Athyn College's Experiential Learning program. Through an internship offering experiential learning, you can get real-world learning and experience at a company in the area, which will help build your resume and create lifelong opportunities in your anticipated career path.
Bryn Athyn College Job Board
BAC now offers an online job board where students and alumni can search from anywhere, 24-7, for full and part-time employment. Job seekers are asked to apply for positions directly with the employer by following the application instructions in the posting.
Elder Care, Inc

– In home elder care, companion, and dog walker (temporary). Elder Care, Inc. is a private assisted living home, tucked away in a small neighborhood behind Byberry and Huntingdon Pike. We are looking for a responsible person who would be willing to stay in our home for the week of December 12th to December 18. The job would involve companionship for a cheerful 88 year old woman, prepare her meals and keep her safe. She likes to read, listen to music and watch tv. We also have a few small dogs that would need tending to. Our rate is $125.00/day. Interested applicants should reach out by telephone or by email.
Kim Shallcross & Sharon Fuller, 267.236.3312, Kimshallcross1063@gmail.com
NewChurch LIVE Volunteer Coordinator
This person reports to the Senior Pastor. The volunteer coordinator is responsible for all volunteer oversight and management as it pertains to the Sunday NewChurch LIVE experience. Ranging from volunteer generation, training, development and scheduling. The position requires a strong commitment to the mission of NewChurch LIVE and a desire to aid in growth and community development. The candidate should have strong organizational, and communication skills along with a desire to support the infrastructure necessary to support a variety of projects connected to NewChurch LIVE. This is a part-time role requiring a maximum of 5 hours per week.


Coordinates Sunday volunteer roles: Production, host team and nursery
Coordinates refreshments as needed
Set-up/clean up
Aids in small group management – including small group leader and participant enrollment
Aiding in community service opportunities as it pertains to Sunday – sign ups, coordination, basic information
Coordinating nursery/family space for children, as needed
Providing a consistent friendly face to answer questions and provide support to senior pastor
Performs other duties and administrative tasks as asked or assigned by the Senior Pastor.
PREFERRED EXPERIENCE AND CAPABILITIES:
Appropriate computer and technological skills, at a minimum, proficiency in word, PowerPoint, Excel
Strong Organizational and communication skills
Capable of multi-tasking
A team player who handles challenges with grace, creativity and a commitment to the overall mission of strategy of the church.
To apply: Please reference the position applying for and submit resume and letter of interest: Email: angela.cooper@newchurchlive.tv | Phone: 267-626-5126
Pennsylvania Dermatology Group, P.C.– 2301 Huntingdon Pike,

Suite 202; Huntingdon Valley, PA


Pennsylvania Dermatology Group has an opening for a part-time Document Scanner. Hours for this position are flexible and approximate 25 per week. If interested, call Lynne Jastrzebski at 215-47-7500, ext. 221 or email: Lynne@paderm.com .

Red Rhino Car Wash, in Fairless Hills, PA, is owned and operated by two Bryn Athyn College alumni:

Retail Attendant - Red Rhino Car Wash is looking to hire students that are positive, outgoing, happy, and punctual to become a valuable team member at our small chain of area car washes. Individuals would be responsible for greeting customers, educating on wash selections, lot cleanliness and much more. Slots are available weekdays & weekends Shifts typically run 8 am to 4 pm or 10 am to 6 pm. Hourly pay starts at $12 per hour but can go significantly higher with bonus program. Apply online at redrhinocarwash.com or email Brent McCurdy at brent@redrhinocarwash.com call/text 215-435-5034.

Administrative Manager - Recent graduates can join Red Rhino Car Wash as we grow in the Philadelphia area. Responsibilities will include a wide range of office, administrative, marketing, management and related duties as Red Rhino Car Wash continues to grow its retail, wholesale, & chemical business. Great opportunity for business-minded graduate who likes a variety of duties & is looking for a chance to grow with a small company. Offices located in Bensalem, PA. Competitive salary and benefits. To apply send resume via email Brent McCurdy at brent@redrhinocarwash.com or call/text 215-435-5034.

SC Staffing and Consulting

is working with a Philadelphia-based client to fill several part-time positions for drivers who will transport clients to/from appointments. Hours are flexible based on student availability; positions are available now & can continue through the summer months for those students who are local. Pay rate will be based on whether applicant would be using their own vehicle or driving a company vehicle, and increased hourly rates are offered for weekend work & for assignments that are 20+ miles. Compensation is provided during required training.
Job Description

Pick up clients at designated location and transport to destination on schedule.
Provide return transportation at conclusion of appointment.
Maintain professional interactions with clients at all times.
Requirements
Clean driving record for 3 years
Ability to pass all background checks: PA State Criminal checks, FBI Fingerprinting, and Child Abuse Clearances
Must successfully complete 4 hours of defensive driving training
Must complete the online mandated reporter training
Must become certified in CPR & Frist Aid
Own a registered, clean and well maintained vehicle, model 2010 or newer; company vehicles are also available
Punctuality
To apply, submit your resume to resumes@scconsultingllp.com.
Or visit their website to apply: https://www.scconsultingllp.com/job/drivers-client-transport/
About SC Staffing & Consulting
SC Staffing & Consulting is a strategic staffing and consulting company with 60+ years of combined experience. They provide flexible expertise with a high degree of personal integrity and thoroughly trained staff. They offer full recruitment services to businesses, governments, and other institutions, providing long-term temporary solutions and temp to perm solutions. Their professional resumes target job specifications and demonstrate experience in a compelling manner. Their internal employees have a staffing background with experience handling the full-cycle recruitment process from 1st interview to hire to successful job performance. Partnering with project leaders and hiring managers, they ensure a positive outcome.
(The College's Office of Career Education and Development does not specifically endorse any listed employer or employment opportunity; the Job Board is solely an information source for open positions that have been brought to our attention. While Career Education and Development team members are available to provide job search guidance, job seekers are encouraged to explore employment opportunities and employers through networking and research.)
Other Resources
BAC Alumni Career Resources:
Visit our Alumni Career Resources page to learn more about cover letter and resume reviews, practice interviews, networking, and our Lifelong Learning Program.
New Church Career Network:
Building community through professional connections, mentorship, and career development; founded in the Swedenborgian principle that "Charity itself is acting justly and faithfully in our position and our work" (True Christianity 422).
Interest Profile
The O*Net Interest Profile is a brief free vocational assessment from the US Department of Labor that helps users identify which careers best match their interests. Click here to check it out!
Resume Resources
Career Resources
Federal Government Career Resource Links
Grad School Information
If you need further help in identifying what major or career you would like to pursue, contact Laura Nash, Head of Experiential Learning (laura.nash@brynathyn.edu; 267-502-2412) or your Advisor.