COVID-19 Update

As the coronavirus (COVID-19) outbreak has evolved rapidly, Bryn Athyn College has continued our monitoring of the situation, as the health and safety of our community members is always our priority.
The World Health Organization Director-General Tedros Adhanom Ghebreyesus declared the coronavirus outbreak a pandemic on March 11, 2020. This is a serious and highly contagious illness; therefore, in an effort to educate our community, we are sharing important information about this virus.
The most recent campus communication regarding COVID procedures and policies can be read on the COVID Communication Archive. Currently, masks (at least a 3-ply mask, KN95, or N95 mask) are required for all to wear while indoors on campus.
Scroll down to access all important information about the virus and our campus.
Daily Screening Form
All visitors coming to campus need to fill out the daily symptom screener. Please fill this form out within an hour of expected arrival to our campus. Everyone coming to campus must take their temperature within one hour of arriving on campus and are required to wear at least a 3-ply mask, KN95, or N95 mask while indoors on campus.
Vaccine Information
We understand that some are concerned about getting vaccinated against COVID-19. While more COVID-19 vaccines are being developed as quickly as possible, routine processes and procedures remain in place to ensure the safety of all vaccines authorized or approved for use. Safety is a top priority, and there are many reasons to get vaccinated. See our Immunization Policy.
Vaccine Boosters
With the Covid-19 case rates beginning to rise again in Montgomery County, the latest information about booster shots for everyone can be reviewed at the CDC information about COVID-19 boosters website.
If you are looking for a location to receive your COVID-19 booster, local vaccination clinics can be found at vaccines.gov.
We care not only about the physical health of our students and community members, but mental health and overall well-being.
Bryn Athyn College's reports and information about the funds from the Coronavirus Aid, Relief, and Economic Security Act.
Benefits of Getting a COVID-19 Vaccine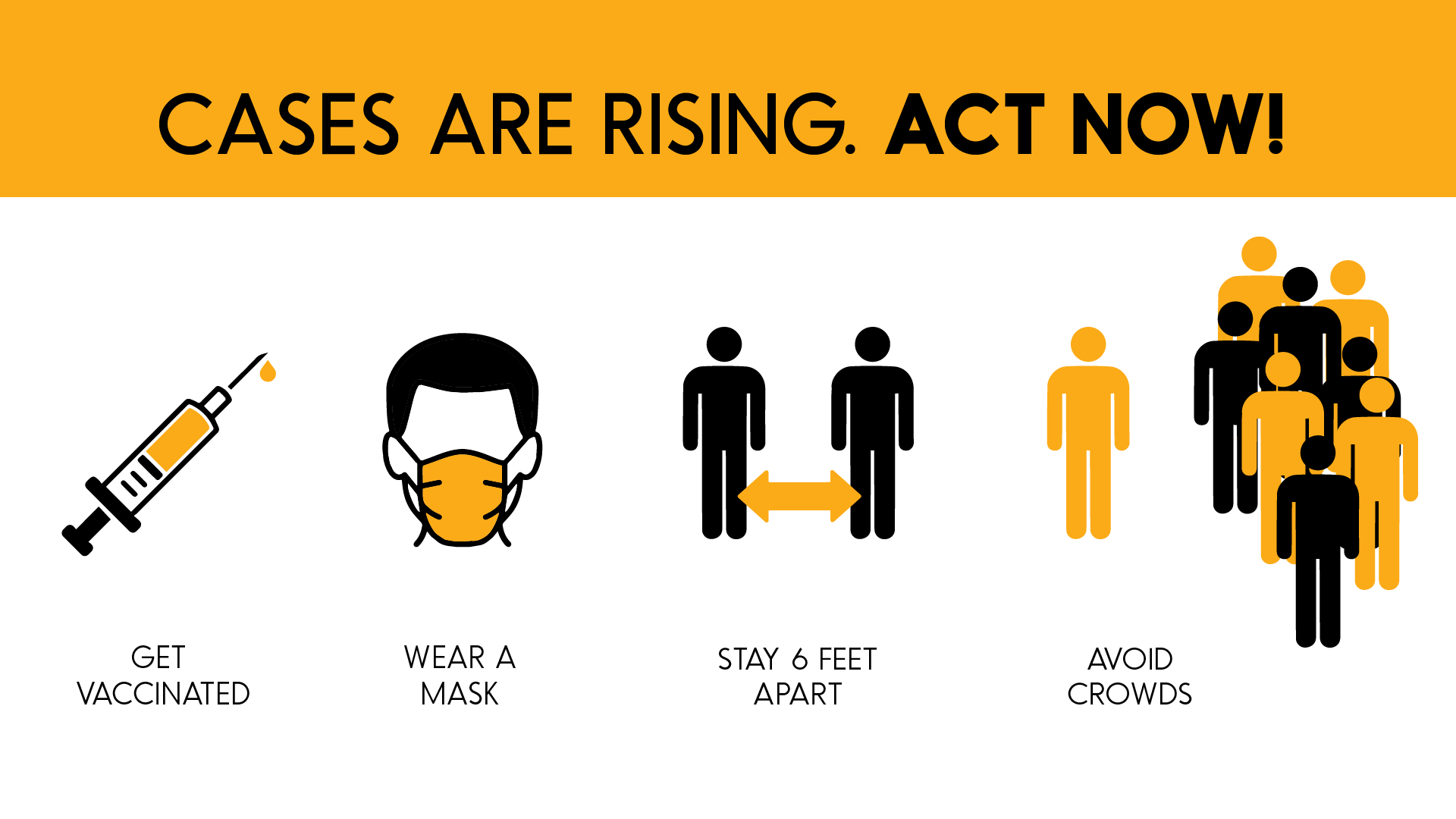 We understand that some are concerned about getting vaccinated against COVID-19. While more COVID-19 vaccines are being developed as quickly as possible, routine processes and procedures remain in place to ensure the safety of all vaccines authorized or approved for use. Safety is a top priority, and there are many reasons to get vaccinated. See our Immunization Policy.
All COVID-19 vaccines available in the United States have been shown to be highly effective at preventing COVID-19; all vaccines in development will be authorized or approved only when they make it substantially less likely you'll get COVID-19. And experts believe that getting a COVID-19 vaccine may help keep you from getting seriously ill even if you do get COVID-19.
Getting vaccinated may also protect those around you, particularly people at increased risk for severe illness from COVID-19. If you get sick, you could spread the disease to friends, family, and others around you.
Experts continue to study the effect of vaccination on the illness severity from COVID-19, as well as its ability to keep people from spreading the virus that causes COVID-19.
None of the vaccines contain the live virus that causes COVID-19, so the vaccine cannot make you sick with COVID-19.
COVID-19 can have serious, life-threatening complications, and there is no way to know how COVID-19 will affect you.
Clinical trials of all vaccines must show they are safe and effective before being approved for use, including COVID-19 vaccines. The known and potential benefits of a COVID-19 vaccine must outweigh the known and potential risks of the vaccine for use under what is known as an Emergency Use Authorization.
The vaccine will help protect you by creating an antibody response without your experiencing sickness. Getting COVID-19 may offer some natural protection, known as immunity; evidence suggests that reinfection with the virus that causes COVID-19 is uncommon in the 90 days after initial infection. However, experts don't know how long this protection lasts, and the risk of severe illness and death from COVID-19 far outweighs any benefits of natural immunity.
The vaccine is an important tool to help stop the pandemic. While wearing a mask, washing hands, and social distancing help reduce your chance of being exposed to the virus or spreading it to others, those measures alone are not enough. The vaccine will work with your immune system so it will be ready to fight the virus if you are exposed.
Stopping a pandemic requires we use all available tools. The combination of getting vaccinated and following the Centers for Disease Control and Prevention's (CDC's) recommendations to protect yourself and others offers the best protection from COVID-19.
To learn about common COVID-19 vaccine side effects, visit the CDC's site on what to expect.
More information:
COVID-19 Testing
Plans for the 2021-2022 academic year are underway and will be announced once they're available.
In the 2020-2021 academic year, Bryn Athyn required all students to complete a test fourteen days prior to arriving to campus and routine testing on campus every two weeks.

More testing resources:
More Information about COVID-19
What is novel coronavirus (2019-nCoV)?
2019-nCoV is a newly identified coronavirus that is causing an outbreak of pneumonia illness. It was first identified in December 2019 in the city of Wuhan, Hubei Province, China.
What is Coronavirus?
Coronaviruses are a large family of viruses that are common in both humans and animals. There are currently seven strains of human coronaviruses that have been identified. Four of these strains are common throughout the world and typically cause a mild respiratory illness. Other strains of coronavirus cause more severe illness, including SARS and MERS. In 2019, a new strain of human coronavirus emerged to cause COVID-19.
How does the virus spread?
The virus that causes COVID-19 seems to be spreading easily and sustainably in the community ("community spread") in some affected geographic areas. Community spread means people have been infected with the virus in an area, including some who are not sure how or where they became infected. Transmission is person to person or by touching infected surfaces and then face or mouth.
What is the risk?
COVID-19 is caused by a novel coronavirus never seen in human populations before, so everyone is susceptible, and nobody is immune. Early in the epidemic, most U.S. cases were associated with exposure that occurred during international travel. As COVID-19 became a pandemic, cases at the local level (community spread) became common. Community spread is defined as the spread when the source is unknown. As the outbreak expands, the risk will increase. Current groups considered to be at an elevated risk of exposure include:
People in places where ongoing community spread of the virus that causes COVID-19 has been reported, with the level of risk dependent on the location.
Health care workers caring for patients with COVID-19.
Close contacts of persons with COVID-19.
Travelers returning from affected locations where community spread is occurring, with the level of risk dependent on where they traveled.
Risk factors for developing severe illness may include, but are not limited to, older age, people who live in a nursing home or long term care facility, individuals of any age with underlying chronic medical conditions such as lung disease, moderate or severe asthma, cancer, heart failure, cardiovascular disease, renal disease, liver disease, diabetes, immunocompromising conditions, and pregnancy. Individuals with a BMI greater than or equal to 40 also seem to be at increased risk of developing severe illness. While older age is a risk factor, COVID-19 does not discriminate solely on the basis of age.
What is the incubation period?
The mean incubation period (time from exposure to the onset of symptoms) is estimated at 4 days, with a median of 5.1 days (95% CI 4.5-5.8 days). About 98% of infected persons develop symptoms within 12 days. Data for human infection with other coronaviruses (e.g., MERS-CoV, SARS-CoV) suggest that the incubation period may range from 2-14 days.
Symptoms and transmission:
Reported illnesses have ranged from very mild (including some with no reported symptoms) to severe, including illness resulting in death. The most commonly reported symptoms include fever (77–98%), cough (46%–82%), myalgia or fatigue (11–52%), and shortness of breath (3-31%) at illness onset. Other less commonly reported respiratory symptoms include sore throat, headache, cough with sputum production and/or hemoptysis. Some patients have experienced gastrointestinal symptoms such as diarrhea and nausea prior to developing fever and lower respiratory tract signs and symptoms. The complete clinical picture with regard to COVID-19 is not fully known.
Are Asymptomatic Persons Infectious?
Probably. Recent evidence of transmission by mildly symptomatic and asymptomatic persons suggest that the time from exposure to onset of infectiousness (latent period) may be shorter than the incubation period. Infected persons likely shed virus in their respiratory secretions prior to developing or recognizing symptoms. This has important implications for transmission dynamics, but the contribution to overall spread is yet to be determined
People are most likely infectious from 24-48 hours prior to the onset of symptoms, to at least 72 hours after the resolution of fever and productive cough. Some people will continue to shed virus after this time however. Isolation is recommended to continue for a minimum of 7 days after the onset of symptoms.
What is the Treatment?
No specific treatment for COVID-19 is currently available. Clinical management includes prompt implementation of recommended infection prevention and control measures and supportive management of complications. Corticosteroids should be avoided, because of the potential for prolonging viral replication as observed in MERS-CoV patients, unless indicated for other reasons. [CDC] Please carefully check information being circulated related to medications that suggest "a cure."
Wear

a face

covering or mask.

  

Follow all social distancing guidelines or posted signage by staying 6 feet apart whenever possible.  

Wash your hands regularly with soap and water for at least 20 seconds. 

Cover your cough or sneeze with a tissue, throw the tissue away, and then wash your hands. 

Avoid touching your eyes, nose, and mouth. 

Use

alcohol-based disinfectant wipes or hand-sanitizer stations provided throughout campus buildings to clean or when you are in contact with frequently touched objects or surfaces

(view the list of which hand sanitizers to avoid).

Avoid close contact with people who are sick or suspected to have been in contact with someone sick. 

Get vaccinated for COVID-19.

If you experience symptoms

 such as fever over 100.4 F, cough, shortness of breath, and

loss of taste and/or smell contact your physician

or Health and Wellness Services immediately. You will be given direction on what to do next. Most likely you will be asked to remain at home, in your residence hall room, and separate yourself from others.
If you develop symptoms such as fever, cough, and/or difficulty breathing, and have been in close contact with a person known to have COVID-19 or have recently traveled from an area with ongoing spread of COVID-19, stay home and call your healthcare provider. Older patients and individuals who have severe underlying medical conditions or are immunocompromised should contact their healthcare provider early, even if their illness is mild. If you have severe symptoms, such as persistent pain or pressure in the chest, new confusion or inability to arouse, or bluish lips of face, contact your healthcare provider or emergency room and seek care immediately. Your doctor will determine if you have signs and symptoms of COVID-19 and whether you should be tested.
Keep in mind these simple steps;
Call your health care provider for advice.
If you have fever and are experiencing difficulty breathing, call 911.
Do not use public transportation, ridesharing, or taxis.
Wear a facemask if possible.
Cover your mouth and nose with a tissue when you cough or sneeze and dispose of that tissue in an enclosed receptacle.
Do we have access to Tele-medicine?
If you are in need of Telemedical services and are in the Philadelphia area you can Download the Jeffconnect App and see a physician by video. You will be responsible for paying all fees and copays but the do accept some insurances. For further information on JeffConnect you can access the website at the following address: https://hospitals.jefferson.edu/jeffconnect.html
Seeking Care
Seek medical care right away. Before you go to a doctor's office or emergency room, call ahead and tell them about any recent travel and your symptoms.
If you are a Bryn Athyn College Student please make health services aware immediately by calling 267-502-6070 (It is important to leave a message at this number with return contact information because we are working remotely), messages are forwarded directly to health services personnel and they will respond in a timely manner.)
If you are a Bryn Athyn College employee, staff or faculty follow the specific directives for your department reporting to supervisors and Human Resources.
Masks are required for all students, staff, and visitors while indoors, regardless of vaccination status. Classes are being held in-person only (except temporary periods where classes are held online only to mitigate potential spread).
Students are to review the Immunization Policy. Additional plans or adjustments for students for the 2021-2022 academic year will be announced as they become available.
Curriculum Delivery Modes 
For fall and winter, most of the courses could be taken either in person or remotely (hyflex mode). Most classrooms and labs were outfitted with an additional large screen, a rotating camera, and other equipment that maked the physical classroom visible to students online and online students visible to the faculty and students in the room. In addition, some classes were offered online only or as a hybrid of hyflex and online.  A few classes, whose essential learning outcomes require in-person work, were only available face-to-face (in-person only mode). 
Students could choose whether they wanted to attend in person  or remotely for the term.  
In-Person  Attendance Experience
To mitigate risk for the campus community, everyone was required to wear masks and to observe 6-foot distancing in classes and in other public spaces on campus. Like all employees, students were asked to complete a short health screening form daily.  
Classrooms were arranged for distancing requirements and were fitted with technology that made students attending in person and students attending remotely visible to each other. 
Students were provided with guidelines for health-related circumstances and policies.

Remote Attendance  Experience
Remote students participated in the live class sessions using their computer's video and audio capabilities.  
Classrooms had technology that made students attending in person and students attending remotely visible to each other. 
Student Health Services
If you have any questions or concerns, please contact Student Health Services at 267-502-6070. We understand these can be stressful times.
Success with mitigating the spread of the COVID-19 virus on campus will require a community effort. Bryn Athyn College's primary concern has been to ensure the health and safety of campus community, surrounding community and those visiting the college campus. Every employee, faculty member and student play an active role in maintaining a safe and healthy community; therefore, the entire campus community is expected to comply fully with policies and procedures.
We will continuously monitor federal and state guidance and adjust our operations and planning to reflect updated guidance. Any updates to policies or procedures will be communicated on this website and through email to our immediate community.
We appreciate your willingness to work with us during this time to keep our community as safe as possible.

Scott Jones
Director of Health and Wellness
College Health Center Room 20
scott.jones@brynathyn.edu
267-502-6077