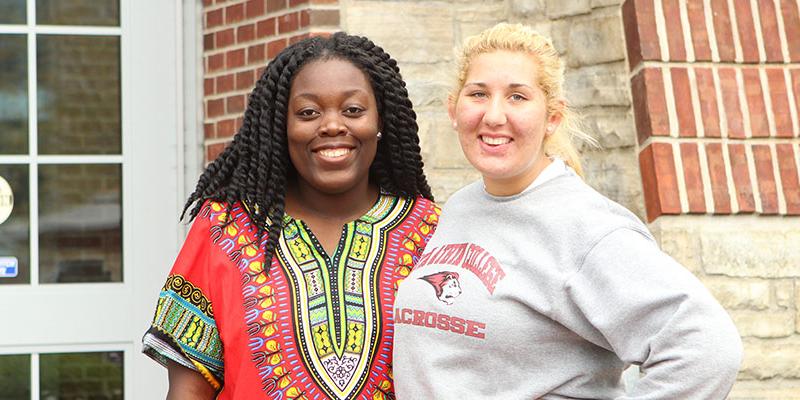 Overnight Visitor Permission Form
Please note: This form must be submitted at least one week prior to the overnight stay, otherwise the visit will be canceled. Overnight guests cannot be accommodated without this form.
Student Handbook Excerpts
Please see the Student Handbook for further information on policies at Bryn Athyn College.

General Responsibilities
As a member of the campus community, each resident student has the following responsibilities:
Consider the needs of others as well as one's own needs. Living close to other residents necessitates that every student respect the rights of others to study, sleep, and be safe and secure.
Communicate with staff and other students. When a student needs assistance, many people are available and willing to help. While RAs and other professionals are eager to assist any student in resolving academic and personal problems, they do not always know when help is needed. Effective communication is an important personal and community responsibility.
Demonstrate a commitment to community. We encourage all students to get involved to ensure that they derive the most enjoyment from living on campus. Attending required residence hall or cottage meetings and taking part in regular cleaning is expected of all residents as members of the campus community. We hope students will also get to know others on their floor and in their residence, plan activities, and learn to communicate effectively with other residents.
Promote safety and security. All students can help to assure their own safety, as well as the safety and security of others. Positive habits that promote security for all include: locking your room, closing doors that are propped open and not propping outside doors, avoiding walking alone at night, and reporting any suspicious persons.
Each student shares the responsibility for maintaining safety and security on campus.
Curfew
All resident first-year students under the age of 20 must be in their residence hall by 12:00 midnight on weekdays and 2:00 am on weekends during the fall term. All other residents, including new students over the age of 20, may set their own hours, and are expected to use good judgment in doing so.
All residents must check out and provide necessary contact information before leaving the building overnight. Residents are not permitted to check out overnight to the residence of a member of the opposite sex, unless it is part of an approved College trip with an institutional representative.
Visiting Hours
Students are permitted to visit in the main lounges, lobbies, and kitchens when a staff member is on duty. Faculty and staff are permitted in the residence halls at any time.
If a resident wishes to have an immediate family member visit his or her room, special arrangements must be made with the resident director or staff member on duty.