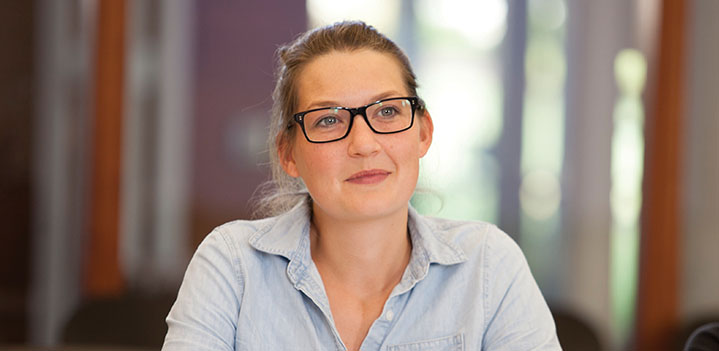 Mathmatics Program
Mathematics can model many kinds of problems, like determining the load a structure can endure before failing, or scheduling resources to improve efficiency, or predicting the spread of a disease in an urban area, or optimizing the routes of a fleet of delivery vehicles to save time and fuel. Learning to solve problems pragmatically yet critically will prepare you to make a difference in many different fields. With a degree in mathematics, you can become part of the backbone of many important industries – you may play a role in science, law, business, education or technology.
Program Strengths
Solve real-world problems using logic and reason.
Design and implement algorithms using a programming language.
Tease apart assumptions underlying an argument and evaluate the many possible consequences of a claim.
Sharpen your critical thinking skills while developing proof-writing strategies.
Learn from experienced professors who genuinely care about your success.
Explore the connections between mathematics and other areas of knowledge.
Culminate your experience with a senior capstone that summarizes your knowledge.
Requirements
The capstone experience is a mathematics project with a companion research paper. Before applying, students:
Should have a grade of B- or better in Mathematics 151: Calculus II, or an AP equivalent, OR
Should have a grade of C+ or better in the two previous 150+ level mathematics courses taken
Students will be prepared either for graduate school in mathematics or for the workforce. To be suitably prepared for the workforce, students must complete a series of courses in a field that is complementary to mathematics.
The student can choose a series of courses in either chemistry, physic, data science, computer science, or business. Alternately, so as t
o be suitably prepared for graduate work in mathematics, a rigorous course in analysis is required.
The capstone experience contains a mathematical project with a companion research paper.
For students who are interested in further exploring the connections and applications of mathematics to other fields, the interdisciplinary major enables a student to pair courses from the mathematics area with courses from any of the following areas:
Biology

Business

Computer Science

Dance

Education

English

Fine Arts

Philosophy

Physical Science

Psychology

Religion
Forms
Our Faculty