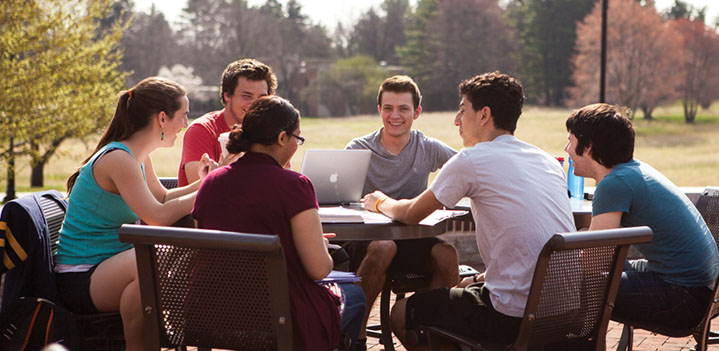 Psychology Program
The Psychology major at Bryn Athyn College offers a unique emphasis on spiritual and theistic approaches to understanding human behavior. The program covers both abnormalities as well as the healthy development of the mind, helping students to comprehend the complex and varied range of human experience. Students consider questions about conscience, moral development, and free will.
Program Strengths
The Psychology major at Bryn Athyn gives students opportunities to explore and integrate secular and spiritual perspectives in the field of psychology.
Our program gives students a Swedenborgian perspective on human behavior, the mind, spiritual development, conscience, moral development, and free will. The program covers both abnormalities and the flourishing mind, and the professors help students to find, describe, explain, and predict mental functions.
The program includes supportive requirements in sociology, anthropology, and biology, and provides students with opportunities for internships in the field as early as their freshman year.
Hands-On Learning
Psychology majors are given many opportunities for hands-on learning. Projects and internships may include opportunities to work under psychologists at nearby clinics, assist with social skills training programs for autistic children, and work with individuals with memory problems. Psychology internships place students under the supervision of various types of psychologists working in the field, so students will experience the real-world practice of psychology well before graduation.
Psychology as a Career
Psychology is a versatile degree. You might become a therapist and help evaluate, diagnose, and treat patients. You may choose the field of research and study the human mind and ways to improve the human condition. As a consultant you might work in a business setting, helping organizations understand their employees and work more efficiently as a team. Or you may choose educational psychology, helping to teach children with learning disabilities. These examples are far from the limits of where a psychology degree can take you.
Forms
Our Faculty