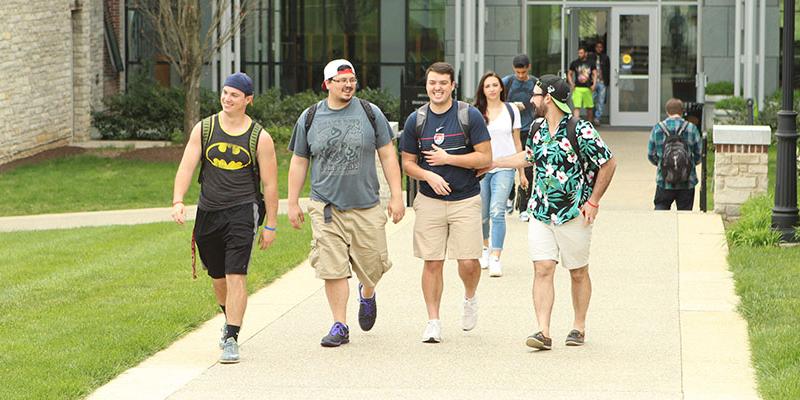 Core Program Requirements
The Core Program ensures that, by the time of their graduation, all students will have developed a specific set of skills and will have been exposed to crucial topics, ideas, and issues. Core Program requirements fall into two primary areas: skills and perspectives. See the Core Program Checklist here (PDF).
Skills
Skills are concrete abilities we require all our students to master before leaving Bryn Athyn College. Development of those skill areas are woven throughout the curriculum in a variety of courses. Skill requirements include:
Information Literacy—locate, evaluate, and use information effectively and responsibly.
Foreign Language or Computer Programming—communicate outside one's native spoken language.
Public Presentation—communicate effectively in the context of formal presentations.
Quantitative Reasoning—apply mathematical concepts and skills to solve real-world problems.
Service Learning and Internships—explore skills learned in the curriculum beyond the classroom.
Writing—communicate clearly and effectively in written form.
Perspectives
Perspectives expand your ability to think broadly and deepen your understanding of how different disciplines are interrelated and contribute to a comprehensive, well-developed world view. Perspectives fall into what we call disciplinary and elective perspectives.
Spiritual, Moral, and Civil Areas include:
Spiritual—anchoring the Core Program and supporting development in spiritual practice, content proficiency, and communication. Religious instruction is the heart of our academic experience.
Moral—fostering personal ethics and encouraging responsibility for the well-being of others.
Civil—preparing students to be responsive to local, national, and international contexts.
Distribution Areas include:
Aesthetic—focusing on human creativity in the arts.
History and Social Sciences—addressing issues of human society.
Physical—encouraging physical fitness, skill development, sportsmanship, and health.
Scientific—focusing on the study of nature and scientific investigation.
Worldviews—surveys of human experience and values.