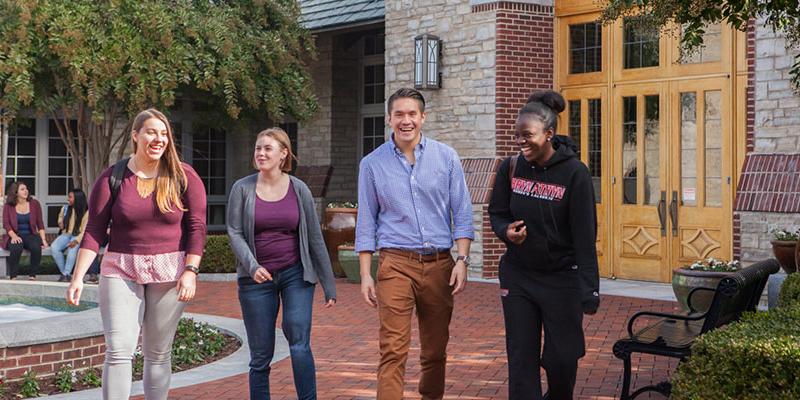 Accelerated Bachelor's Degree Program
Bryn Athyn College offers an accelerated degree program for academically strong students in all majors except for Building Arts and Education. Students enrolled in the program can complete their undergraduate degree in nine trimesters over three years.
Students interested in pursuing the accelerated degree must apply for admission into the program by March 15 of their first year.
Eligibility:
A cumulative GPA of 3.3
Completion of at least 12 credits in the fall and winter terms prior to application
Acceptance into an eligible major program
Students in the accelerated degree program must:
Maintain enrollment in their major program.
Carry between 12 and 15 credits each term, for an average of about 14 credits in each of the nine terms of the program. This average will be lower for students who have AP credit, dual enrollment credit, or summer internship credit.
Maintain a cumulative GPA of 3.0 and earn a C- or better in all courses.
Participate in phase 1 registration each spring to minimize conflicts in their program of study.
Work closely with their advisor to plan their pathway to graduation.
Remain cognizant of the time commitment required by an intensive academic program and scale their extra-curricular and work commitments appropriately.
For more information please contact the registrar at 267-502-4828 or registrar@brynathyn.edu