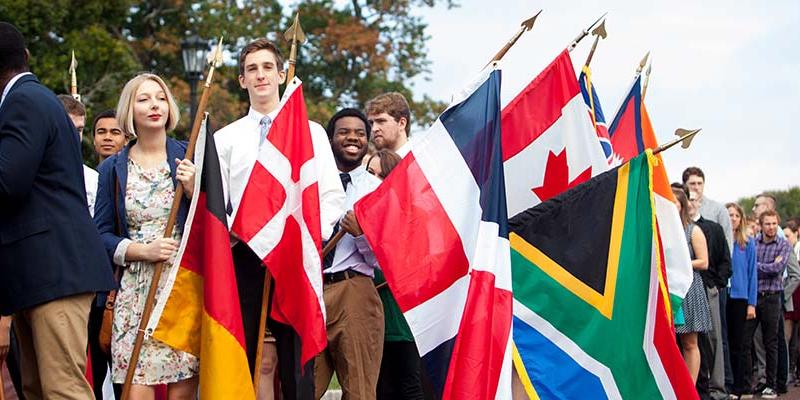 International Student Organization
At Bryn Athyn College, our International Student Organization (ISO) strives to create community among students from different cultures. ISO members work together to celebrate and support our international students, raise global cultural awareness, and address issues on campus that particularly affect international students.
ISO meets regularly throughout the school year, and annually hosts International Day, which allows students to share their heritage with the entire college by showcasing their nation's traditional foods, customs, clothing, music, and art in creative and informative ways.
ISO regularly plans off-campus excursions to nearby destinations such as New York City, Washington D.C., and downtown Philadelphia. During orientation, ISO works with the orientation team to help international students adjust to the United States and the Bryn Athyn campus.
Membership
Membership in our international student organization is open to all interested students, from all backgrounds and origins.
This unifying membership policy promotes intercultural cooperation and understanding, encouraging students of all nationalities to work side-by-side to uphold our campus atmosphere of mutual respect.