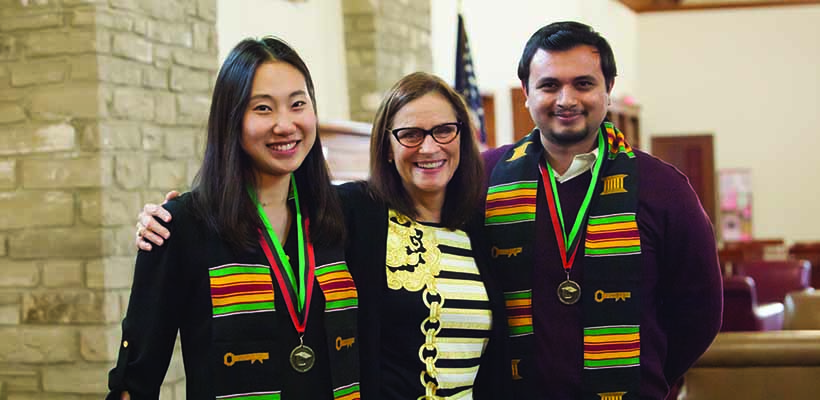 Multicultural Student Organization
Mission Statement
The Multicultural Program provides multicultural students with the tools to succeed during their experience at Bryn Athyn College. Programs throughout the year are provided to help in the adaption to the college experience and to celebrate ethnic and cultural heritages.
Purpose
The purpose of the Multicultural Program at Bryn Athyn College is to meet the unique needs of multicultural students and support them in achieving personal growth and academic success. MSO shall provide educational programs, services and resources that promote a diverse and transformative learning environment for all members of the college community.
MSO Events
Each year MSO hosts traditional as well as new events to meet student interests.
Diversity Day – celebration of our student's ethnic backgrounds and campus community.
Black History Month Program – celebration of the African American heritage and achievements throughout history.
MSO Pot Luck Dinner – collaboration of traditional home cooked meals prepared by our students.
MSO Barbeque with Basketball Tournament and Pie Eating Contest – a day of fun spent in our student activity area in front of Child's Hall.
Group Social Events – Bowling and Laser Tag Night, Movie Night, Talent Show and Socials in our Social Center