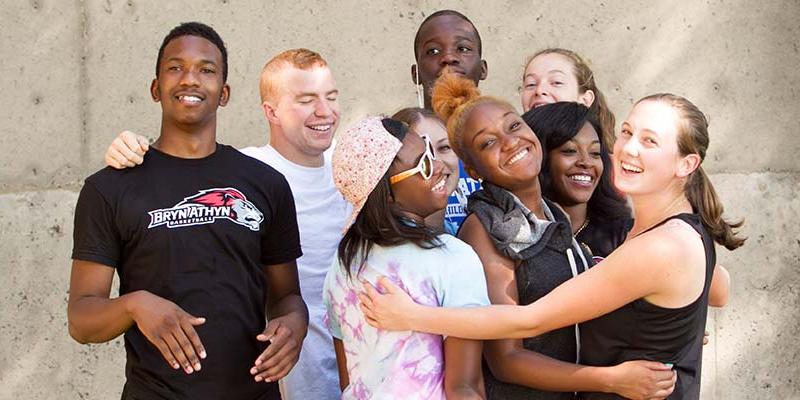 Social Committee
The Bryn Athyn College Social Committee includes representatives from the Outing Club, student-athlete representatives, elected social and cultural representatives, and other students who are interested in getting involved in organizing social events throughout the year.The committee meets regularly with the Director of Student Activities to plan social, cultural, and recreational events for the student community. Our student-driven community allows students to design and orchestrate events that meet the needs of current students. Students lead social events, plan new initiatives, and coordinate activities.
Student Led Social Events
Each year, campus events shift to meet student interest, but some events have become traditions, and return to the docket year after year. Some of our favorite events include:
Open Mic Nights – Every month in the Social Center our students host an Open Mic night that features music by talented members of the College community.
Soccer Game & Tug-o-War – During Charter Day, our October homecoming weekend, students and alumni face off in a grand tug-o-war during halftime of the alumni vs. students soccer game.
White Hot Club Night – In January, our stunning on-campus historic mansion, Cairnwood Estate, is transformed into a lively night-club atmosphere for an evening of music, food, and dancing.
Outdoor Music Festival – Last spring we held an all-day music festival on the Brickman Terrace featuring local and student artists, refreshments, and a friendly "woodstock" vibe.
Recent Social Events
Monthly open mic nights
Ski trip to the Poconos
Pool party at the Bryn Athyn Swim Club
Autumn Ball at Cairnwood Estate
Game night at Childs Hall
First Friday in Old City Philadelphia
Trip to Six Flags Great Adventure
Barbecue at the Gazebo
Bubble Soccer at the Junge Pavilion