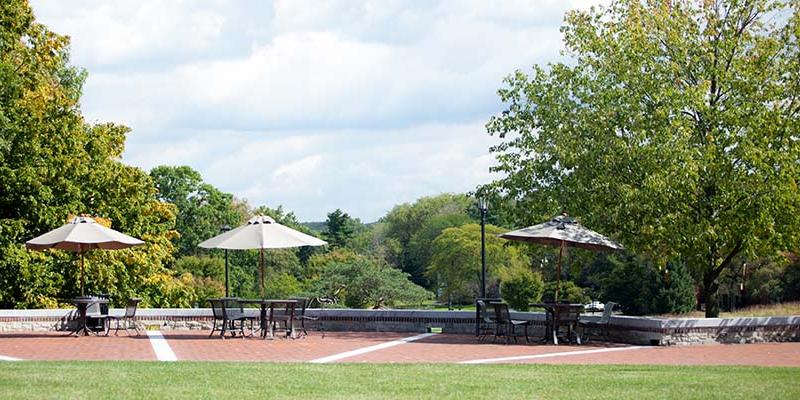 Communicable Illness
Policy
Communicable disease(s) representing significant potential impact must be responded to and prioritized, in compliance with regulatory agencies, to ensure the safety of all members of the College Community.
Procedure
Upon learning that a member of the college community has contracted a severe communicable disease, the Crisis Management team will coordinate to inform local Public Health Officials and comply with any corresponding directives.
The Dean of Students will work with the Health and Wellness Center and Abington Hospital and will be responsible for managing the health facet of the communicable illness response plan. They will be in charge of providing timely ongoing safety and health information to the Incident Commander and Crisis Management Team Leader. The Dean of Students, Health Center Coordinator, and Abington Hospital staff will work with the city and state authorities and help develop education and training materials for use by staff and students.
Timely and accurate communication with the campus population during a communicable illness/pandemic outbreak is critical.
The college community will be alerted through the voice mail and e-mail systems. The Dean of Students or his/her designee is responsible for coordinating all emergency communications.
Emergency/update information will be recorded on the health services website and will utilize call-em-all
For Resident Hall Students
Typically, the Dean of Students office will inform the Director of Residence Life when they have received information from Abington Health or Health and Wellness Center Coordinator, or any other health official. Based on the nature of the outbreak, specific guidance will be provided by Abington Health in collaboration with their infectious diseases specialists for how best to manage students as safely as possible. Some solutions may include:
Asking an affected student to return to his/her primary off-campus residence or assume residence off campus for the appropriate time period, if possible.
Utilizing space identified by the department of residence life where contagious resident(s), or roommates of contagious residents could be temporarily housed for the duration of the contagious period. Only residents with the same illness would be housed together in the isolation housing space.
Consideration of other housing provisions may be necessary if the number of contagious students is higher than the number of spaces is available, as there are a very limited number of vacant spaces on campus that can be used to house students who are ill.
Self-isolation for less severe contagious disease cases.
Support from other departments such as Dining and Environmental Services to provide meals and sanitation to students who have reported their contagious disease when necessary.
Potential alternate housing options may need to be evaluated for seemingly healthy students who desire to be relocated away from a contagious roommate for a short period of time.
The college will follow the recommendations of the Infectious Disease physicians, the PA Department of Health or Centers for Disease Control, as appropriate. The Dean of Student Life, Director of Health Services, Health Services coordinator, and Director of Residence life will closely monitor the contagious event and make adjustments to planning as warranted by the individual event.